This store requires javascript to be enabled for some features to work correctly.
As seen in:








See what your fellow wine lovers are saying
Testimonials
"If you or anyone you know love wine, this is the perfect gift. It really keeps your wine cold which is wonderful if you like to drink your wine slowly. Highly recommend for all wine drinkers."

Sherly H.

"This was created for true wine lovers that need a chilled glass without sticking a bottle in refrigerator/freezer. I absolutely love mine."

Mia J.

"I love my VoChill! Keeps my wine glass perfectly chilled and obsessed with the classy design and shape!"

Ashley W.

"I've enjoyed a quickly & lasting chilled glass of wine out by my pool. Plus I ordered a back up chiller to interchange to keep em coming."

Christine G.

"It works! Love it! I love white wine and hate when it gets warm. Now I don't have to rush keeps it crisp and fresh."

Rita M.

"VoChill keeps my glass of wine chilled for a couple of hours and allows me to enjoy every last drop. Love my VoChill!"

Nic S.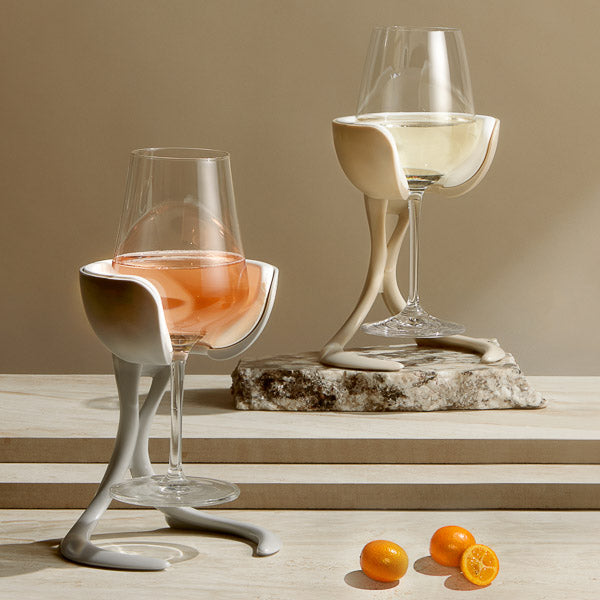 A Wine Drinking Experience That Doesn't Compromise
The VoChill Difference
VoChill keeps your wine crisp, cool and refreshing by actively pulling heat out of your glass for truly effective and long-lasting temperature control. No more clunky metal or plastic tumblers or ice in your wine — it's just you, your glass and your favorite pour, perfectly chilled.
Shop Now
We take temperature seriously.
White, rosé, and sparkling wines are best consumed chilled so they are crisp and refreshing to drink. Serving each style of wine at the proper temperature — all with a varying degree of chill — brings out its intended flavor profile, character and bouquet.

VoChill's personal wine chillers are great for red wines, too, bringing a room temperature red down to cellar temp in minutes. Tannins are softened, the presence of alcohol is reduced, and the experience is overall more pleasurable.
The Gift That Keeps on Chilling
Our personal wine chillers are the perfect gift for your favorite wine lover.
Sip. Savor. Chill.
Savor the moment. Savor the experience. Savor every sip.
Red wine in the summertime?
Yes you can with VoChill. A slight chill on a red wine - any red - brings the wine to life and adds that refreshing factor that all wines should provide.